Promo Codes Available | Free Shipping on Orders $50 and More
About Us
Mixed Media Collage Artist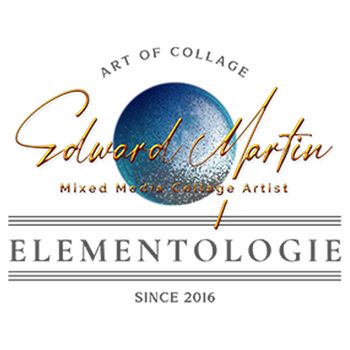 Elementologie
eh·luh·muhnt·aa·luh·jee
All of us are composed from the elements that we are exposed to in everyday life.
Images, words, places, dreams,nature and mental thoughts.
Combining these elements into artistic collages is my passion.
Whether to bring awareness to a cause, bring a smile to someone's face or to allow the visualization of memories or creating new ones.
My name is Edward Martin, a mixed media artist I have worked in many mediums but my love is in creating hand cut and digital collages. I love the textures, colors, designs of plant life and images that I can create with these elements.
In adding my love for papers, old documents, handwriting ,photography, vintage images and art, I now incorporate all of my loves into fashion and home décor.